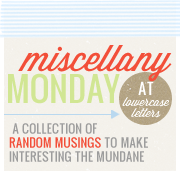 One-
I'm directionally challenged. Really, I can get lost so easily. I am very thankful for my Garmin because of this. And I'm pretty sure this may be one reason that God gave me my hubby...he's the opposite of me and can find his way around
anywhere.
Two-

At this point in the summer with just a couple weeks of freedom left, I really try to remain in denial that school is starting so soon. My classroom is pretty much ready, but if you're a teacher, you know how many more little details haunt you until the kiddos are walking in the door and you just have to realize you've done all that you can to prepare. That constant thought about it coming so soon is quickly forced to the back of my mind quite often right now.
Three-

We now have a wireless printer and I'm thrilled. We found a great deal we couldn't pass up. Love that!
Four-
The only time I have been out of the country is to Eleuthera in the Bahamas for a mission trip...a gorgeous outer island. It was gorgeous. Stunning. Seeing the Caribbean is something completely different than seeing the ocean here in the US. Since that was about three years ago, I'm ready for another stamp on my passport. I would love to travel out of the country again sometime soon. On my list of must-sees are Italy and Greece...but I'm open to adding to that list.
Five-

Have you seen the movie preview for Despicable Me
? The part where the little kid just won the stuffed animal and she shouts out, "IT'S SO FLUFFY"? That makes me laugh so hard. Justin does a reenactment really well and I randomly ask him to do so I can get a laugh. We've decided that this part alone is enough to sell us on seeing the movie!
Happy Monday! Now go link up your own miscellany to
Carissa's
blog!