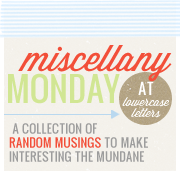 One
-My real life best friend,
Cheri
, just started blogging! I'm so excited! She's such a crafty gal and so funny...which I can tell is already coming out in her writing. Her and her hubby are our "double date soulmates". We love them mucho. Do take a moment to stop by her blog...I'm sure you'll enjoy reading! I'm already hooked. Click
here
to visit Everyday Blessings.
Two
-I'm head over heels. For a cup. A clear, plastic tumbler from none other than Target. It goes with me wherever I go. I love, love that it meets all my tumbler needs: lid, straw, and doesn't sweat. Seriously....if you are as into drinking (non-alcoholic beverages) as I am...and love a good to-go cup whenever you can find one....this tumbler was meant for you too.
Three
-We celebrated a Happy 1st Birthday times two for our adorable twin nieces this weekend. What a precious blessing these two are (and their big bro, Cooper, is as well)! Don't let the "unsure" looks on their faces confuse you....they loved diving into their strawberry cupcakes once they got going!
Gentry
Hadley
Four
-I'm having a hard time being random today. I think it may be all my unfinished grad school assignments lurking over my head. Boo. Hopefully I'll be back to my random self soon.
Five
-I have a weird thing about these miscellany monday posts. For some reason, I can't end with just 2 or 4 or 6 random thoughts. It just bothers me. I have to end on an odd number of items to make me feel better. OCD? Maybe. Weird? Probably.
Happy Monday!